Gunn-Mowery, LLC is pleased to welcome two new employees to the Upside of Insurance—Michelle Plempel, Account Executive and Brendalisse Rivera, Commercial Account Administrator.
Michelle Plempel joins Gunn-Mowery with 30 years of previous experience as a Commercial Account Manager and an Underwriting Technician. As an Account Executive at Gunn-Mowery, Michelle will be analyzing customers' individual needs, evaluating options and offering tailored insurance solutions for our clients. Michelle's primary location will be in our Lancaster office.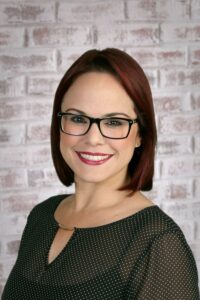 Brendalisse Rivera joins Gunn-Mowery as a Commercial Account Administrator in our Lemoyne office. She graduated Magna Cum Laude from the University of Puerto Rico and received Honors from the Inter-American University of Puerto Rico School of Law. Once she passed the bar, she began her career as a Financial Lines Client Executive. Last year, she and her family decided to relocate to the United States for additional opportunities. Brendalisse has earned her CRM (Certified Risk Manager) certification and her CISR (Certified Insurance Service Representative) certification.