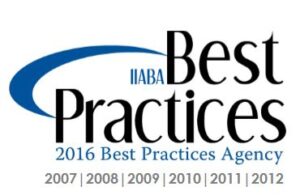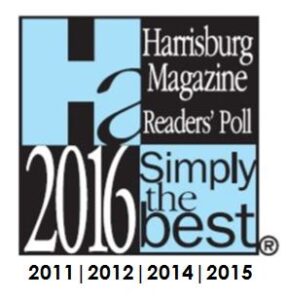 It must be award season because Gunn-Mowery, LLC was just recently named 2016 Best Practices Agency by the Independent Insurance Agents & Brokers of America, 2016 Simply the Best Insurance Agency by Harrisburg Magazine and 2016 Best Places to Work in Pennsylvania by the Central Penn Business Journal. Additionally, one of our sales executives just won Forty Under 40 by the Central Penn Business Journal. We are honored and thankful to receive these awards but there might be some people out there who think, "Do winning awards really mean anything?"
I'm here to tell you, yes. However, it's how your company perceives the achievements that matter the most. At Gunn-Mowery, winning awards is not about the plaques, marketing or bragging rights. To us, the awards show the importance of self-respect, consistency, culture, pride, benchmarking, relevance, high standards and change. How? I'll tell you.
Self-Respect: We believe that when you enter an awards program, you are saying to yourself and your constituents that you believe in what you do. People respect those who stand up to be counted. The other choice is to go unnoticed. Winning is fantastic, but entering, whether you win or not, is what tells the story of how you feel about yourself and your work. If you don't believe in yourself, why should others?
Consistency: Awards on the shelves, certificates on the walls, media and industry recognition—the conversation doesn't stop after you win your award. It continues to build and becomes a part of your identity. You are an award winner and will most likely continue to be an award winner. At Gunn-Mowery, we continue to grow and make our mark year after year. This shows our customers that we are consistently striving to be the best.
Culture: Creating a culture of doing award-winning work puts our people on the path to excellence. It pushes our team to be more creative, go the extra mile and deliver the best possible outcomes.
Pride: No one aspires to be mediocre and no one wants to work for a company that isn't the best at what they do. We feel we attract and retain the best employees because they know they are working for the best. Awards are a way we can recognize and celebrate the success of our company and our employees.
Benchmark: Too often, organizations operate in a bubble or only lift their heads up long enough to check out what the competition is doing. But there's a great big world out there, with many companies doing amazingly creative and innovative things. When you make the effort to measure yourself against the best of the best, then you'll know where you stand—are you a bar raiser or not?
Relevance: We try to be well-rounded in the award programs we enter. We understand the importance of relevant industry awards to communicate to customers and prospective customers that Gunn-Mowery is substantive in the insurance industry. For example, being included in the Best Practices Agency is a very industry specific award. Only 254 independent agencies qualified for inclusion out of 1,800 that were nominated and 30,000 agencies nationally.
High Standards: When we win an award like Best Places to Work in PA, our standards are raised. This means we must do something better the next year to make sure we make the list again. When we win Simply the Best Insurance Agency, we must honor our commitment to be the best-in-class and provide high quality service because it is now expected of us.
Change: If you enter an awards program like the Best Places to Work in PA, a company-wide survey must be completed by every employee. When a survey is conducted, it's critical that you are ready to make changes or address feedback that is given. These programs ask very specific questions, such as your leadership, vision for the future, what makes your company different, etc. Writing this information down forces us to review and analyze our work as well as our mission and culture. This also helps us to identify our strengths and weaknesses and areas in which we can improve.
So, do awards matter? Yes, but only as much as they matter to you. At Gunn-Mowery, winning awards gives us motivation, validation, confidence and holds us accountable. That's the Upside of Insurance. Don't forget to learn about our insurance background or company news and discussion topics.