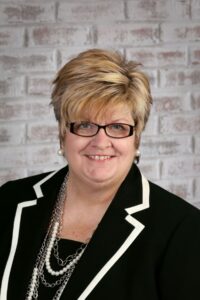 Gunn-Mowery, LLC is pleased to welcome Cheryl Merritt, Account Executive, Employee Benefits, to the Upside of Insurance.
As an Employee Benefits Account Executive at Gunn-Mowery, LLC, Cheryl will use her 16 years of prior health insurance experience to analyze customers' individual needs, evaluate options and offer tailored insurance solutions while building strong relationships with her clients. Cheryl was on active duty in the Navy for 6 years before she dove into the insurance industry and she hasn't looked back since. She has been in Central PA for 20 years but has lived in six different states including Virginia, Maryland, West Virginia, South Carolina, Hawaii and California. Cheryl joins the 14 members of our benefits team, who were just voted "Best Employee Benefits Firm" by the readers of the Central Penn Business Journal.
Cheryl's primary location will be in our Lemoyne office. Click here to read her full bio on our Meet the Team page.