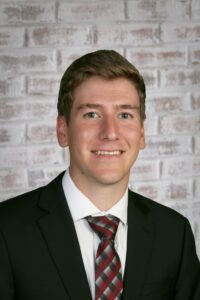 Gunn-Mowery, LLC is pleased to welcome our new Risk Control Consultant, Matthew Steighner, to the Upside of Insurance.
Matt graduated from Slippery Rock University with a Bachelor's degree in Safety Management. During his years at Slippery Rock, he completed an internship at Allegheny General Hospital, teaching in the areas of emergency response planning, emerging infectious disease protections and ethylene oxide safety. Matt is a Graduate Safety Practitioner (GSP) and has completed his OSHA 30-hour training in Construction and General Industry. At Gunn-Mowery, Matt will be delivering loss control and risk management consulting services to our clients.
He is a member of Harrisburg Young Professionals and the American Society of Safety Engineers. Read more about Matt here! Also, learn how Matt and the rest of the team have been providing quality insurance since 1985.
CONTACT US