Since 1985, Gunn-Mowery has excelled in the commercial, personal, employee benefits and captive marketplace, servicing and consulting on insurance matters in Central Pennsylvania and beyond. Businesses rely on us for our dynamic, innovative thinking and our extensive expertise to assist them to make more informed decisions, better understand risk management and manage their claims. 
Our 70 employees are conveniently located in Lemoyne, Lancaster, York and State College and have placement capabilities worldwide. 
The Upside of Insurance
We use the phrase "The Upside of Insurance when we talk about Gunn-Mowery. You may be thinking, "What is the Upside of Insurance?" Well, the Upside is what we believe sets us apart. 
The Upside is our customer-first attitude, our technical knowledge and our integrity. The Upside is what excites us about what we do and how we do it. 
Customer-First Attitude
Great service can never be second to sales. And we prove it with every customer interaction. Our relationships are positive, honest and beneficial to all parties.
Technical Knowledge
Our experienced and educated staff gives you clear, uncomplicated answers to your questions. The smarter we are, the better we can serve you.
Integrity
Our promise to to perform our job the right way, every time. It is truly what makes us different because it is so deep-seated in who we are and how we think. 
Our Why
Too often, companies talk about their "what" instead of their "why". Our "what" is insurance, but our "why" is what sets us apart. Hear from our Partners Greg Gunn and Ted Mowery on why we do what we do. 
History of Gunn-Mowery
1985
The late State Senator, Harold F. Mowery, and his son, Theodore W. Mowery, founded Penn Property and Casualty as a full-service insurance agency.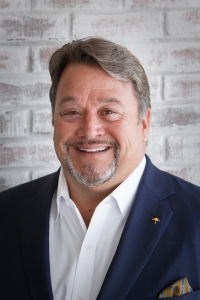 1988
G. Greg Gunn joined the firm as shareholder.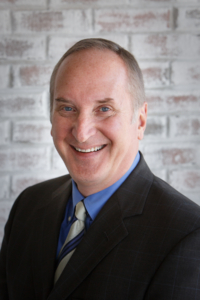 1993
Started a claims department to focus on being our clients claims advocates. Changed the name to Gunn-Mowery over an exciting game of Foosball in Greg's basement.
1999
Acquired first insurance agency, Bowman Insurance, in Hanover, PA.
2002
Acquired Dodge Insurance in Harrisburg and New Cumberland Insurance in New Cumberland, PA.
2003
Teamed with AMS to offer "CSR24" to clients, which allows 24/7 self service for Certificates of Insurance.
2004
Moved our Lemoyne office headquarters from Mumma Road to our current location on N 12th Street. 
2005
Acquired Mechanicsburg Insurance in Mechanicsburg and Brightbill Perkins Insurance in Lemoyne, PA.
2006
Initiated our Personal Lines Service Center.
2008
2010
Started the health insurance consortium, Genesis, which currently has 32 members. Acquired Elder Insurance and Borosque Bair in State College. 
2011
Initiated the Commercial Lines Service Center.
2014
Greg Gunn becomes chair of the Insurance Agents and Brokers, our 3 state (PA, MD, DE) 1,400 member trade association. 
2016
Acquired Mid Penn Bank Insurance Services in Millersburg, PA and moved our State College office to our current location. 
2017
Acquired the Doug Wallick Insurance Agency in Camp Hill, PA. 
2018
Initiated the Employee Benefits Service Center.