Upside Solutions for your Personal Insurance 
Let's be real, you don't want insurance in 15 minutes or less. Our agents help find you competitive programs, thoroughly reviews your valuables and takes the time to explain your policy. If someone is doing this in 15 minutes or less, it's time you switch to us.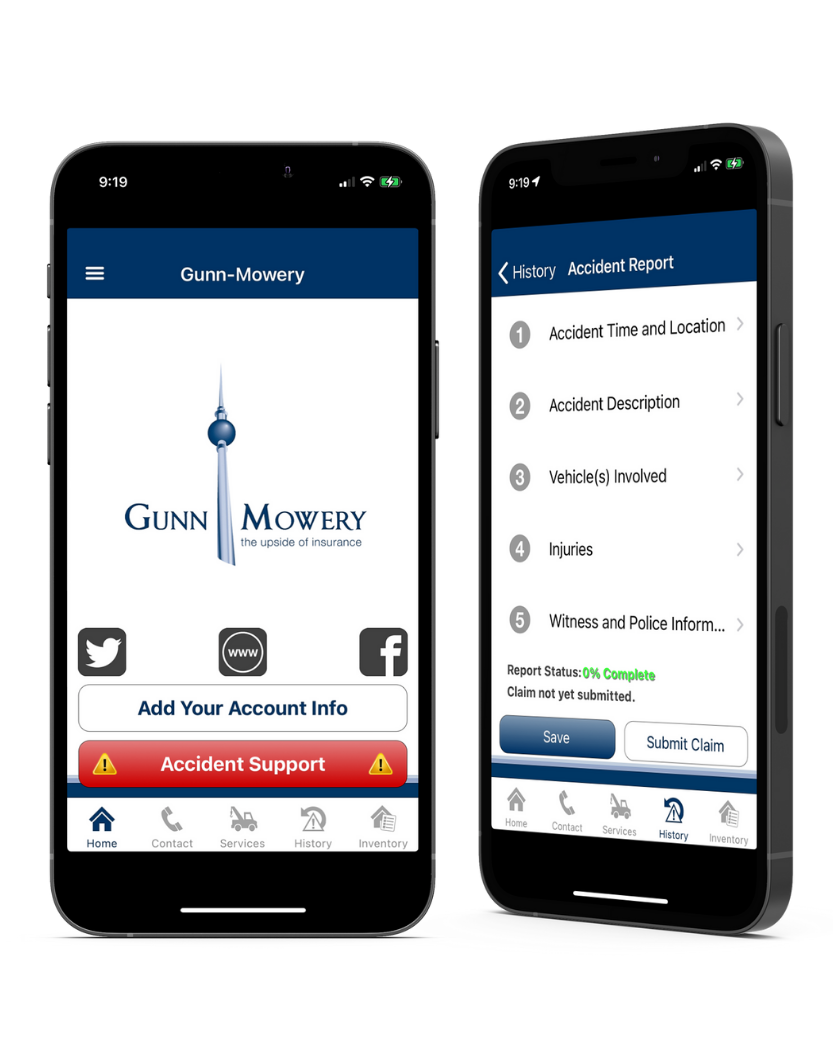 We have an Auto Accident App for that!
You can download our app for FREE on iPhone or Android phones! Our app automatically detects the accident date, time and location, helps you collect information from drivers and witnesses and produces a detailed accident report with attached photos that you can email right to us! It also features a home inventory section where you can take pictures, add prices and more.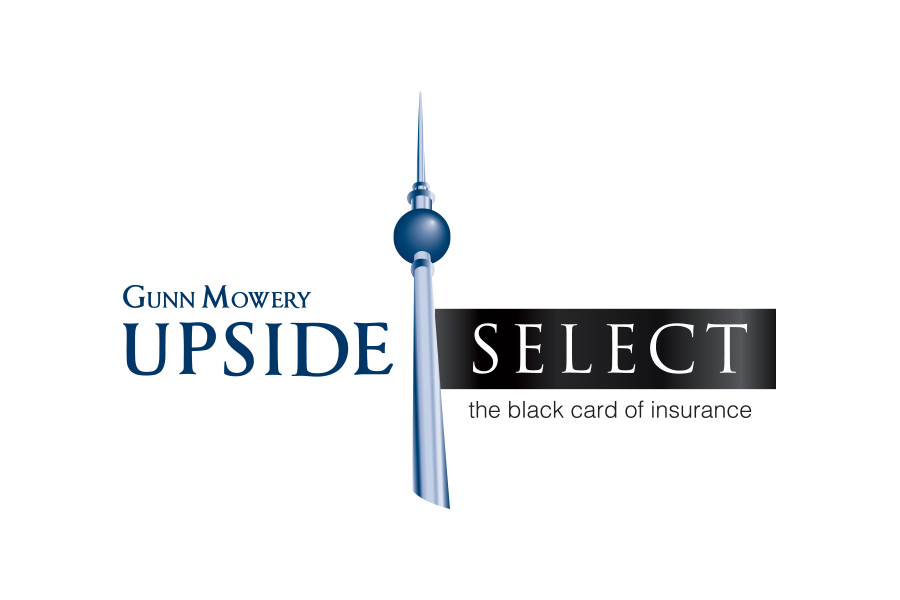 Upside Select, the black card of insurance, is Gunn-Mowery's concierge service for successful individuals and families. When your business, professional and private interests grow, so do your risks. We launched Upside Select to serve this select group of individuals who are dealing with complex financial protection issues. If you think it is time for you to explore transitioning to the high net-worth insurance market, our team would love to take you through our risk analysis process. We will help you determine which insurance company is the right fit to give you the protection you need. If you are interested in learning more, please contact our office!
Homeowners
For primary and secondary homes with replacement costs of $1 million and above.
Luxury Vehicles
Including private passenger, vintage/classic, and antique cars, as well as motorcycles and RVs.
Excess Liability & Umbrella
Individual and group insurance, with coverage limits up to $100 million.
Personal Watercraft & Yachts
Hurricane protection; on-water emergency, towing, and assistance; captain and crew; and marine and environmental damage.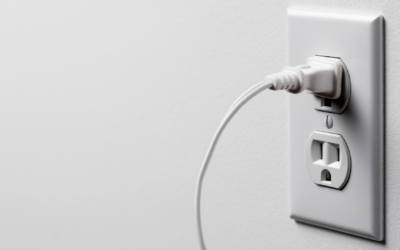 For most, home means physical security, warmth and safety. Buying your dream home can be one of the most exciting periods of a person's life. Unfortunately, in all of our excitement, we may overlook some common household hazards. Many homeowners haven't taken any...
read more
We have been working with Jessica on updating our home and auto and she has been absolutely excellent to work with! She is knowledgeable, friendly and patient with us even when we had silly and strange questions. We hold her in the highest regard and would recommend her and Gunn-Mowery to everyone!"
To the Upside!
Buckle up because we are getting ready to launch your insurance to the Upside!