Taking your Business Insurance UP!
Business insurance can be daunting. That's why we're here to help educate and guide you through the day-to-day risks, gaps in coverage and keep your assets and your employees protected from the unexpected. .
Workers Compensation
Workers compensation insurance is designed to cover medical expenses and part of lost wages for employees who are hurt or become ill on the job. This coverage is mandated by state law once a business surpasses a certain threshold of employees and, depending on which state you're in, owners and officers may elect to be covered or not.
A few things to note:
If an employee's work agreement lists them as an independent contractor, you can face penalties for not providing coverage if you control the manner and location of their work.
Contractors may be charged at audit time if a subcontractor was used without securing their workers compensation comp certfiication of insurance. Injured 1099 subcontractors without workers compensation may try to file a claim under a contractors insurance policy.
Carriers are not required to offer workers compensation to sole proprietors, partners and members of LLC's, however you may still wish to provide coverage for these workers. If you are a sole proprietor or other non-eligible worker seeking insurance for yourself, contact us.
An employer must arrange for coverage in all states in which they have exposure, no matter how small. If any of your employees live, temporarily travel through other states or work in other states even some of the time, you may need coverage in those states, too.
Cyber Liability
Just about every company uses computers and technology as part of their everyday work, and while technology can make work simplier, it also opens companies up to a range of liability claims. Gunn-Mowery can help you find robust cyber liability insurance solutions, such as:
Media Liability
Infringement of copyright, title, slogan, trade name
Plagiarism
Wrongful representation of character, reputation or products
Security Liability
Transmision of computer virus
Unauthorized access
Denial-of-service to a customers system
Disclosure of confidential information
Identity theft
Business Interruption & Extra Expense
Loss of income resulting from a computer attack
Additional expenses incurred to restore the business as quickly as possible
Cyber Extortion 
Coverage for the investigation and settlement of a cyber extortion
Property & Casualty
Property Insurance covers the loss of business property due to theft, fire or other covered reasons. This coverage can protect you from the loss of the property and may allow you to replace or repair the property which has been stolen or lost. This can also help with additional expenses related, such as the cost of renting a new property to replace the damaged assets.
Commercial Casulty Insurance is commonly purchased with property insurance. This type of coverage protects a company in the event of a lawsuit alleging Bodily Injury, Property Damage or Personal Injury. It can also include other coverage for third-party losses, as well as commercial car insurance, aviation insurance and other products.
Employment Practices Liability
Employment Practices Liability Insurance (EPLI) protects you if you or your business are ever named in a claim alleging wrongful termination, discrimination, harassment, failure to promote and other employment related claims. The number of employment-related lawsuits is at a all time high and steadily increasing. Every decision, policy and procedure risks scrutiny. It's not just large companies that need this coverage, in fact, small and medium-sized businesses can be especially vulnerable to these claims because they usually do not have legal departments, HR departments or in some cases, even an employee handbook.
Director's and Officer's Liability Insurance
Directors and Officers (D&O Insurance) is designed for instances when any party sues the officers or directors of any non-profit, public or private organization alleging mismanagement. Directors and officers can be named in lawsuits filed by vendors, investors, employees, customers, competitors or others when they are executives. While businesses have insurance to protect their assets against legal claim, D&O Insurance protects the company's leaders. This coverage also helps by covering legal costs, settlement awards and other expenses related to the claim.
Examples of potential lawsuits include:
Misuse of funds
Misrepresentation
Breach of fiduciary duty
Violation of workplace regulations
Fraud
Intellectual property violations
Professional Liability/ Errors & Omissions
As a professional, you work hard to provide your customers and clients with the best services and advice possible. However, if a client experiences negative outcomes after using your service or advice, this could present a legal risk for you. Professional Liability insurance covers you and your business if you're found to be or accused of being negligent in the professional services that you provided to a client or customer or if your company failed to perform a service.
Professional Liability commonly covers:
Errors or omissions
Failure to provide services
Professional Liability generally does not cover:
Illegal, fraudulent or dishonest acts
Intentionally wrongful acts
Commercial Auto
Commercial Auto Insurance provides both liability and physical damage coverage for the vehicles and trailers your business uses every day at the higher limits demanded by today's market. This includes liability, comprehensive & collision, hired & non-owned and uninsured & underinsured motorists.
We can help you correctly insure your:
Commercial Fleet-including trucks, vans, box trucks and flatbeds
Private passenger fleet-including everyday cars & SUVs used by salespeople & owners
Trailers-including utility trailers, covered trailers & mobile workstations
Inland Marine
Inland marine insurance provides coverage for property in transit, at a temporary location or temporarily being stored by a third party. If you are transporting or shipping goods, or own property that is mobile or may be transported at some point, you may need the protection provided by inland marine insurance. Any time you transport property, it is subject to theft, destruction from accidents or other forms of loss.
Inland marine insurance can cover a wide range of property such as:
Equipment
Supplies
Tools
Computers
Structures/Materials
Someone else's property that is in your possession
Umbrella Insurance
Does your business carry enough coverage to protect against lawsuits? A Commercial Umbrella is a cost-effective way to increase coverage for General Liability, Auto Liability, and Employers Liability. As an extra layer of protection, an umbrella policy is a crucial form of insurance for entrepreneurs.
Pollution Liability
Pollution Insurance provides coverage for claims associated with clean-up costs, as well as covering injury to third parties, such as neighbors harmed by a release of toxic substances. The costs of a chemical spill or any leak of hazardous materials can be enormous for an organization, making pollution insurance mission-critical for most businesses. A pollution claim can result in expensive clean-up costs, as well as property or bodily damage. 
Also, a pollution liability claim can easily result in litigation and investigation to determine who is responsible. The costs of legal teams and investigations can be significant, especially since these claims tend to involve multiple parties. The producer of the harmful pollutant, the owner, and tenant of the business property where the spill or exposure took place and other parties may all be considered when evaluating a claim.
Coverage for All Industries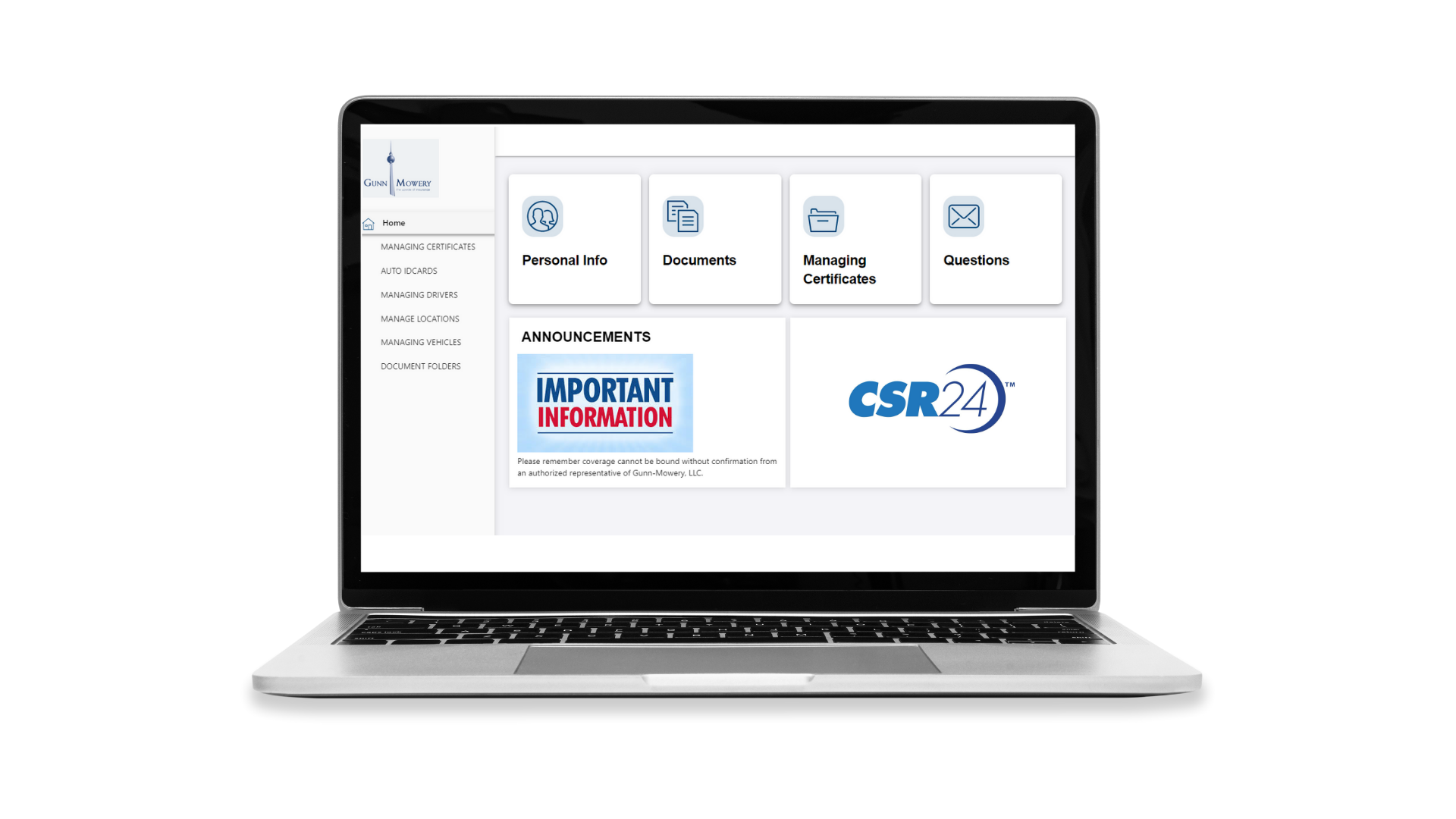 Access documents 24/7.
CSR24 allows you secure access to your policy and certificates 24 hours a day, 7 days a week. With CSR24 you can:
Print Certificates of Insurance and Auto ID's
 Manage Certificate Holders in one location
View critical policy information
Best of all? It's free! Contact us using the button below to request access. We'll get you a secure login and schedule a quick call to get you acclimated to the system!
Cyber Coverage for Municipalities
Cyber exposures have grown to become one of the major risks facing businesses.  From breach of HIPAA and Privacy Data to Ransomware, the risks have become significant from both a financial and reputational standpoint.  In addition to taking precautions to avoid incidents, prudent municipalities typically purchase insurance to protect against financial loss.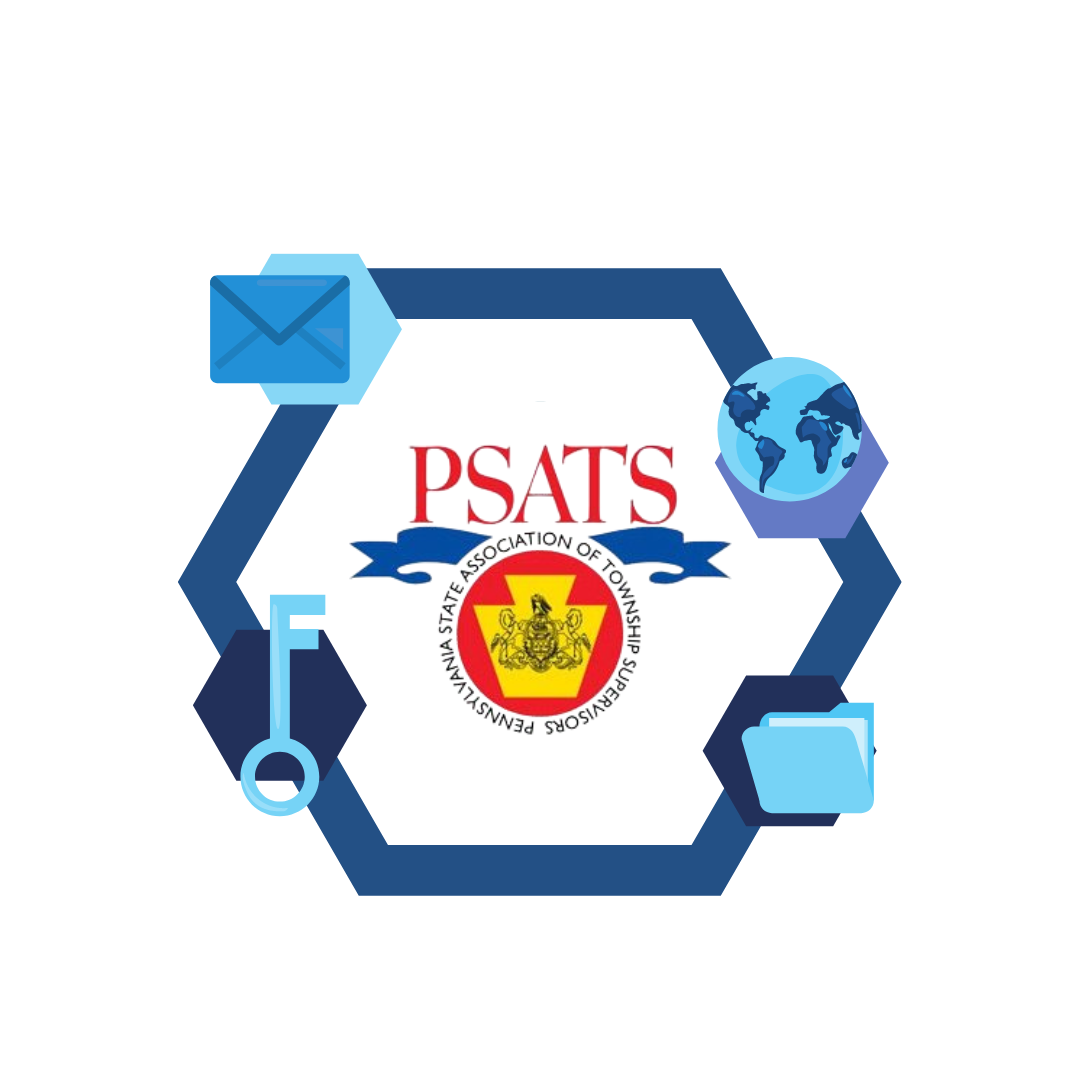 To the entire Gunn Mowery staff: one of the best moves we made upon starting our business was signing on with your team. We feel fortunate to have your expertise and all-around excellent customer service. Thank you!
-Jeff Boyer
Business Insurance Resources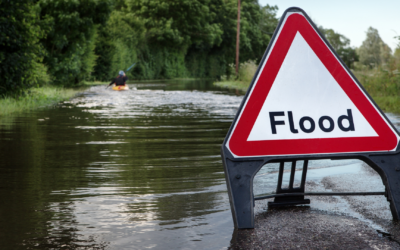 Weather is unpredictable, and in some areas, there is always a risk of flooding. Even places that aren't prone to floods can be at risk. Flooding can cause businesses to lose thousands of dollars and can occur when you least expect it.  Not only can floods directly...
To the Upside!
Buckle up because we are getting ready to launch your insurance to the Upside!