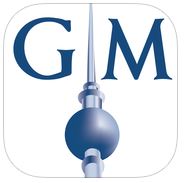 Getting better all the time–that's how your insurance should be. At Gunn-Mowery, we care about you and want to make sure we bring your insurance needs to the Upside and keep it there.
That is why we have created our Auto Accident Help App for our valued clients! It is FREE to download on iPhones or Android phones.
Some of the features of the app include:
Automatically detects the accident date, time and location.
Helps you collect information from drivers, passengers & police.
Produces a detailed accident report with attached photos that you can email to any address.
Keeps track of your submitted claims and accident reports.
It also allows you to keep track of your home inventory for your homeowner's insurance policy.