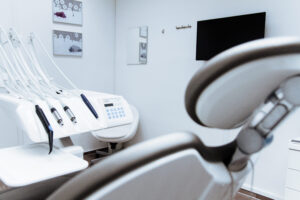 A new report conducted by Dauphin County-based United Concordia Dental reveals heading to the dentist regularly can lower your health care costs. 
"Our newest study revealed a substantial correlation between preventative dental care compliance and medical claims costs," said Dr. James Bramson, United Concordia's cheif dental officer. The savings could be more than $200 per adult per year in some cases. This number can add up significantly for operators of group plans. 
The study, called "The value of going to the dentist", looked at members ages 4 through 64 who had both medical and dental coverage. Using data compiled from more than 489,000 United Concordia and Highmark members over a three-year period, the research showed that participants who visited the dentist routinely, two check-ups a year that include an oral evaluation, and a cleaning or periodontal maintenance for three consecutive years, had better overall health, as indicated by their respective medical cost savings. 
The Facts on Preventative Dental Care:
Patients of all ages who visited the dentist routinely for three consecutive years realized savings of $68 per person per year versus those who don't visit the dentist at all. 
Those of all ages who visit a dentist routinely saw yearly savings of $157 over those who visited intermittently. 
Young children and teens (ages 4-18) who visited routinely saw a savings of $134 each per year. 
Older adults (ages 45-64) realized the most savings: $219 per year over those who did not visits a dentist at all. 
It's not a new concept but encouraging your insured employees to seek regular dental care will be beneficial for all involved. If you have any questions regarding your dental plan, contact us today.