More than 1.3 million fires were reported by fire departments in 2016, resulting in an estimated 3,390 civilian deaths and causing $10.6 billion in property damage.
Here are some tips that can help you become more safe and aware:
Know your emergency exits and escape plan. If you're at home, at work, at the movie theater or at dinner, look for all possible exits and have a plan of escape in mind in case an emergency were to occur.
If you come across a small, containable fire, use a fire extinguisher to put it out. A good way to remember how to operate a fire extinguisher is P.A.S.S.: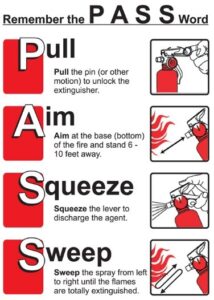 Inspect your fire extinguishers at least once per month. You do not want your extinguisher to be empty or not charged whenever it is needed to put out a fire. 
Test your smoke alarms at least once a month. Smoke alarms should also be replaced when they are 10 years old and there should be one in each room of your home. 
Check for warn out electrical equipment. Look for overheating, wear and tear, and overloading on electrical cords…all of which can cause a fire. If you see any of this, unplug and dispose of the cord immediately.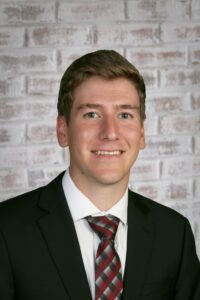 Matthew Steighner is the Risk Control Consultant for Gunn-Mowery LLC. 
The Upside of Insurance
At Gunn-Mowery our customer-first attitude, technical knowledge and integrity are what sets us apart. With locations in State College, York & Lemoyne, we are well-positioned to service Central PA and beyond. Reach out to our team to learn more about the upside of insurance.