Owning a condo is as close to carefree living as you can get. You don't need to mow the grass, shovel snow or worry about painting the exterior. Instead, the condo or homeowners' association (HOA) is responsible for the lawn and any upkeep on the building. This is a main reason people prefer living in a condo. However, insurance for condo unit owners can be confusing and complicated.
3 Examples of Why You Need Condo Insurance
There's damage to the interior of your unit. If the HOA has what's called a "bare walls" policy, it's up to you to insure everything in your unit, besides the walls, floor and ceiling.
Your belongings are stolen. The HOA's insurance won't cover your furniture, computers or clothing if they are damaged or stolen.
A guest gets hurt in your condo. If a visitor trips and falls on a staircase inside of your unit, you will be responsible to cover the medical bills and your liability costs if you are sued.
Loss Assessment Coverage
Another important coverage to include on your condo unit owners policy is called Loss Assessment Coverage. This is protection condo unit owners can use on claims involving the building or its common areas. In the event of a claim, your association would assess each unit owner affected a portion of the expense. There is typically a very small amount of Loss Assessment included but it is not enough and can be increased for very little additional premium.
Every association has its own set of rules and it is best if you review a copy of your association's declarations. Also, be aware that many associations have changed to a high deductible on the policy to help offset premium costs. This could affect you if you are assessed part of this deductible as your insurance carrier may cap the amount of Loss Assessment that can be paid towards an associations deductible.
We can help you review this information to make sure you are adequately covered.
Get a Free Quote
Buckle up because we are getting ready to launch your insurance to the Upside! An Upside agent will get you a quote in no time.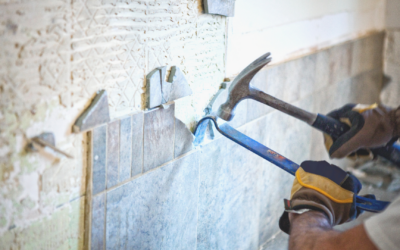 Since the pandemic and subsequent stimulus checks, people have been spending more time and money on their homes by focusing on home updates and renovations. Below are common home renovations and how they can affect your homeowners insurance policy.1. Building a New...