Testimonials
To the entire Gunn Mowery staff: one of the best moves we made upon starting our business was signing on with your team. We feel fortunate to have your expertise and all-around excellent customer service. Thank you!
Jeff Boyer, Co-Owner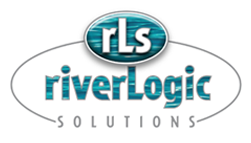 Your team has never let me down. That's what I love about everybody there at Gunn-Mowery. You make this part of my job so much easier knowing I don't have to spend countless hours trying to make sure we are getting the service and coverage we need. Thank you all!
Brian Klemz, President
"Our relationship with your firm and everyone at Gunn-Mowery makes it one of my favorite vendors to work with. From personal policies to my business policies, you guys make my insurance needs so simple...it's hard to believe I'm even insured! David Schlosberg is top level talent and one of, if not the best insurance reps I've ever had, in any business. I couldn't be happier to have you guys as a partner protecting the most important parts of our company and our people."
Alex Bazdar, CEO
I always believe in giving credit to people where it's due and I wanted to let you know that your team has been very nice to work with. It is so nice to talk with people who are so informative and helpful...they are greatly appreciated!
Terry Little
Mr. Mowery, You have some amazing folks working with you. This is not the first time that you and your staff have moved mountains for my clients and managed to get done what no else has been able to get done (and in record time). We are most grateful.
Kathleen Misturak-Gingrich, Esquire
We have been customers for over 10 years now. We are very pleased with Gunn Mowery and your friendly and hardworking individuals who are working totally for customer satisfaction.
Mehdi Noorbaksh, Ph.D., MBA, MHA
I am writing today to tell you what great customer service I recently received from your staff member Matt Dishner. Matt took the time to really listen to what I was looking for, asked clarifying questions when he needed to, did research, and got back to me in a short time with a policy option. He was professional, polite and personable. Kudos to Gunn-Mowery for fostering an environment where customer service is a top priority (that can be a rare thing these days). Thanks to my fantastic experience with Matt, your company will always be the one I turn to first when I am in the market for insurance.
Andrea Reidell
I am writing to let you know how much I appreciate the outstanding customer service that your company provided yesterday. I made a phone call to you letting you know that I had an issue with my windshield around 8:00 AM. By 11:30 AM the claim was in the process of being completed and I had my windshield fixed by 3:00 PM. This surpassed all my expectations. I am very satisfied with my experience with replacing my windshield. I will continue to utilize Gunn Mowery Insurance in the future, as well as recommend them to others. You have put together a great team that makes customers feel respected and valued. I look forward to working with your team again in the future.
Matthew Vance
David, we are very glad we have you as our agent. You and others at your agency worked very hard for us and we are very grateful. All of you went above and beyond what many agencies would have done. I am very impressed with your knowledge and all of the others that worked on this claim. I commend all of you.
Vicki Nightingale
My wife and I have been Gunn Mowery clients since we moved to the midstate in 2004. We've always been pleased with your agency, but especially recently. I called your office last month because I was concerned about a jump in our Homeowner's premium. I spoke to one of your agents who looked into it and found that the house was actually underinsured and the premium should have been even higher. As she researched further, she found that we could get full and adequate coverage with Safeco, along with a lower premium. By bundling two other policies with Safeco, we could save even more, which is something we've now done. Your agent put a lot of work into this, and we are very pleased!
Bob Janes
Your customer service and response times are just so much better. Let me tell you, every person I work with at Gunn-Mowery is absolutely wonderful!
Linda Tully