Hurricane's In Pennsylvania
Recently, we've all seen pictures and videos of the terrible flooding in Texas, Florida and the Caribbean due to hurricanes Harvey and Irma.
Neither hurricane affected the Harrisburg area, but many of us were probably reminded of times when tropical storms led to severe flooding in Pennsylvania.
As recently as 2011, Tropical Storm Lee inundated large swaths of central Pennsylvania, and no one who lived through Tropical Storm Agnes in 1972 will ever forget it. If you weren't alive then, just pop into Subway Café on Herr Street, and you will see the flood line above the front door (view picture below).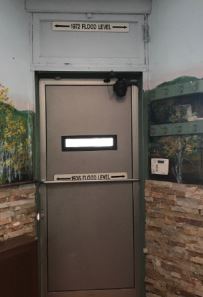 With extreme natural disasters comes the opportunity for growth and learning. Many people are on high alert, and our office has been deluged with inquiries regarding flood insurance. Many assume that they have flood insurance with their homeowners' insurance, but that isn't the case.
What can we do to protect ourselves from flooding?
Most standard homeowner's policies cover damages incurred when winds blow off your roof, a tree falls on your house or flying debris breaks your windows. Most policies also provide protection from fire, lightning, hail, vandalism, explosions and theft. However, homeowner's policies typically do not cover flooding.
U.S. law requires people to purchase basic flood insurance if they buy a home in a designated high-risk flood area with a federally backed mortgage. But Hurricane Harvey showed that flooding also can damage properties outside the highest-risk zones and affect homeowners who weren't required to buy the additional coverage.
Homeowners can buy a flood policy from the National Flood Insurance Program or through private companies that provide a conduit to purchase the coverage through a local insurance representative. This provides coverage of up to $250,000 to repair your home and $100,000 for personal possessions. If you are not in a high-flood hazard area, the full amount can be purchased for less than $500 a year with lower limits available. It is important to understand that you have a 30-day waiting period before the flood policy takes effect, except if you are closing on a mortgage.
The Importance of a Home Inventory 
The saying "a picture is worth a thousand words" is especially true for home insurance. Before a disaster strikes, take pictures of your property and valuables. This is the best way to show the condition your items were in prior to a loss. Some companies, such as ours, have a free home inventory app that you can download, which allows you to upload pictures of your items, attach receipts and more.
Having flood insurance in times of disaster, such as hurricanes Harvey and Irma, helps everyone by reducing the reliance on the federal government and our tax burden of those who are affected and don't have coverage. Working in the insurance industry, we are often reminded by the quote from the late economist Howard Ruff—"It wasn't raining when Noah built the ark."
By learning from past events and being proactive, you are building your own ark.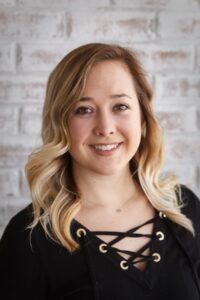 Jamie Mowery Lewis is the marketing executive for Gunn-Mowery LLC.
The people of Gunn-Mowery would like to extend their thoughts and best wishes to everyone affected by this year's hurricanes.
The original article was published in the October issue of TheBurg.