Building Up Your Insurance Program
No two construction projects are the same, which means insurance for construction companies is different than any other workplace insurance. In addition to some of the common insurance policies that businesses need — commercial auto, workers compensation, umbrella — construction companies have a set of risks that these insurance policies don't take into consideration.
Regardless of what the size of your business is and if you're in the building construction, heavy highway construction or home improvement fields, your job involves additional risks, and you need to find insurance policies to cover them.
of accidents are a result of employee's actions, rather than unsafe conditions.
The Upside of Construction
Our Contractors Insurance Program is strategically built to broaden coverage, reduce rates and shorten quote lead time for our clients. 
Fewer Lost Time Accidents
When your employees are educated on safe practices and rewarded for following through as a part of a safety plan, they are less likely to have accidents, giving you more engaged employees at all times and fewer claims. 
Lower Experience Modification Factors
When you have fewer accidents and become safer, or less risky,  your experience modification factor decreases. When this decreases, so does the amount you pay for your insurance premium.
More Successful Bids
Competitive pricing is important, but many are pre-qualifying construction companies based on safety & insurance. Our customers see more successful bids for two big reasons — insurance cost reduction & robust safety plans.
What We Cover
Our expertise gives us the ability to provide site-specific safety programs, job site safety inspections and hazard analysis, toolbox and safety talks, accident investigations, scaffolding and aerial lift safety programs, fall protection and driver's safety evaluation and training.
Builders Risk
One of the most important types of insurance a contractor will get is Builders' Risk Insurance. The overwhelming majority of the time, the owner of the building will require this type of insurance for the project.
Builders' Risk Insurance pays for many types of damage or loss to the project itself on a construction site while the building is under construction. It could be damage due to weather — wind, lightning, hail — or something else, like theft, fire or vandalism. The coverage limit of the policy should be equivalent to the value of the completed structure, including material and labor costs.
Usually, policies are available for three months, six months or one year. If construction is delayed and ends up taking longer, you can extend the policy but often only one time.
Commercial Auto
Commercial Auto Insurance provides both liability and physical damage coverage for the vehicles and trailers your business uses every day at the higher limits demanded by today's market. This includes liability, comprehensive & collision, hired & non-owned and uninsured & underinsured motorists.
We can help you correctly insure your:
Commercial Fleet-including trucks, vans, box trucks and flatbeds
Private passenger fleet-including everyday cars & SUVs used by salespeople & owners
Trailers-including utility trailers, covered trailers & mobile workstations
General Liability Coverage
Contractor General Liability Insurance is a class of insurance that provides liability protection to businesses in the case of Bodily Injury or Property Damage during the course of business.
Contractors or developers may actually be required to have a minimum level of liability insurance either by law in some states or to win certain contracts that require it. Companies who complete many design-build projects will definitely want to have liability insurance in case they are sued alleging negligance causing bodily injury or property damage. Also, subcontractors are frequently required to carry liability insurance in order to work for certain general contractors.
Errors & Omissions
Errors & Omissions insurance, also known as professional liability insurance, is a type of insurance offering that provides coverage for businesses against claims arising from alleged errors or mistakes in their work.
For example, if an engineer makes an error when calculating the structural requirements for a building, which later causes the owner to have to make costly repairs down the line, the owner might sue the engineer to recover the costs. In that case, the engineer's E&O policy might cover the claim.
Inland Marine
For the construction industry, "inland marine insurance" applies primarily to the tools and equipment used by contractors and developers. This policy can cover many types of property used by construction professionals, including:
Contractor's tools, equipment, clothing, and supplies (hammers, drills, generators, electric saws, wood, drywall, etc.)
Mobile equipment (excavators, forklifts, loaders, cranes, etc.)
Leased or borrowed equipment (leased tools or mobile equipment like electric generators and forklifts)
Computer equipment and data (laptops, tablets, private project data)
Workers Compensation
Workers Compensation is insurance coverage designed to protect businesses and contractors when their employees are injured while on the job. It does this by covering all the costs required by State Workers Compensation Law, which may include: 
Medical expenses
Missed wages
Ongoing recovery costs related to an injury
Funeral costs and death benefits
Pollution Liability
Contractors' Pollution Liability Insurance is important for many contractors, including construction workers, roofers, environmental remediation service providers, general contractors, trades professionals, artisans and specialty contractors.
The process of renovating, building, developing and working with property usually involves the use of harmful chemicals. Contractors may use tar, solvents, adhesives and other potentially hazardous materials. If these ever spill or cause property or personal injury, pollution liability coverage can offer both indemnity protection and defense of claims to contractors.
To the entire Your team has never let me down. That's what I love about everybody there at Gunn-Mowery. You make this part of my job so much easier knowing I don't have to spend countless hours trying to make sure we are getting the service and coverage we need. Thank you all!!
-Brian Klemz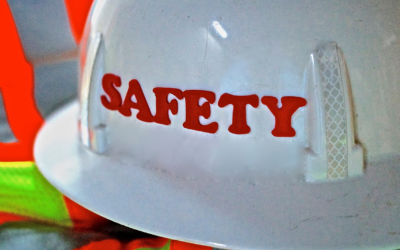 In the U.S., we experience 3.1 nonfatal injuries and illnesses for every 100 workers. Of course, some occupations are riskier than others, and every industry has different averages. Some of the workplaces with the highest incident rates include non-veterinary pet care...
read more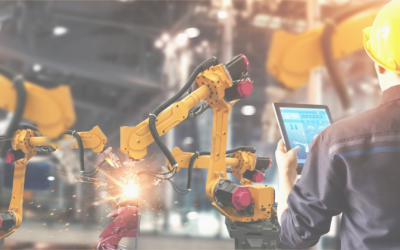 Discussing business or commercial insurance can feel overwhelming. Every industry comes with its own risks, so there's no one-size-fits-all plan. If you work in the manufacturing industry, you may wonder what types of insurance you require to mitigate the risks you...
read more
To the Upside!
Buckle up because we are getting ready to launch your insurance to the Upside!